NSFW is a room size diorama and ongoing performance, suggesting an Impressionist garden by combining large figures painted onto an odd mix of industrial building materials and cinematic lighting
Gustave Menet, a genderfucked French Impressionist on stilts, wearing a wool suit covered in custom leather patches and handmade brushes, wanders throughout the diorama, developing the paintings and chatting with the audience.
The stylized female is a common trope in art, seen as the classic odalisque or an insensate trophy within a romanticized setting. NSFW questions the authorship of defining female nature, and displays the contradiction of a female artist negotiating authenticity within the male discourse.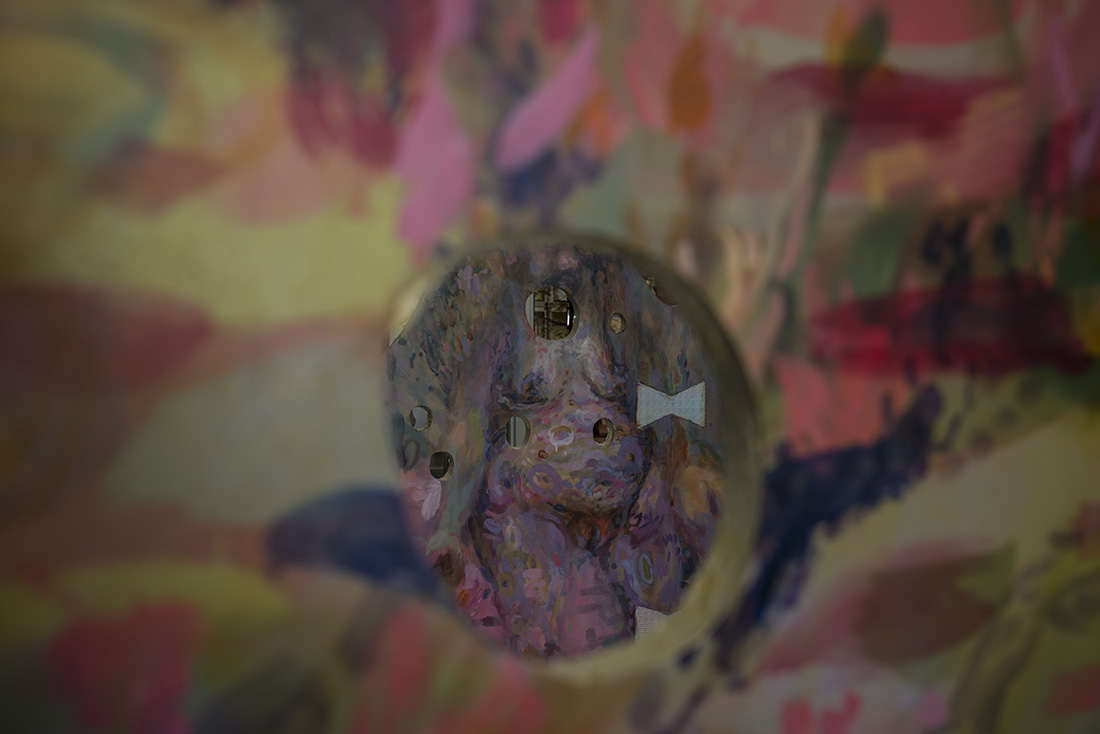 Inspired by Bower Birds, piles of beach trash are curated by color
Male Bower Birds collect and arrange fantastic collections of detritus to compete for female partners assuring their status in natural selection. For the artist, the cult of personality perpetuated by the art world is that competition and exposure are forms of currency and equal success.The therapeutic process of collecting plastic waste washed upon shore is a catharsis, finding value from things that are discarded or ignored.
NSFW premiered at SPACE Gallery, Portland Maine in September, 2013